Fall Off the Bone Chicken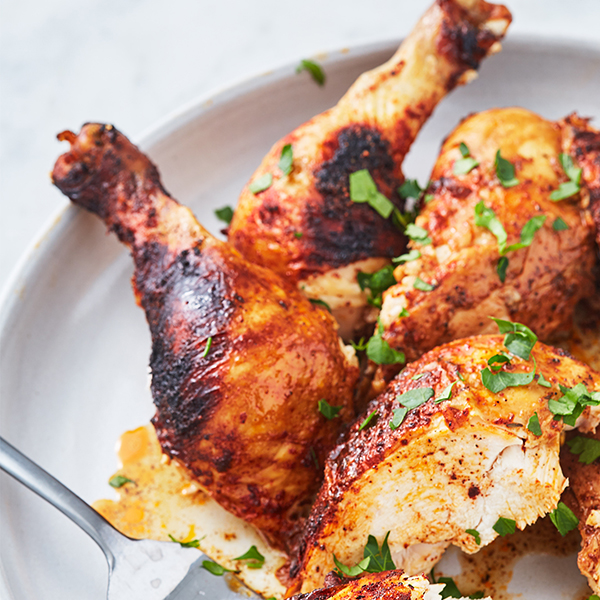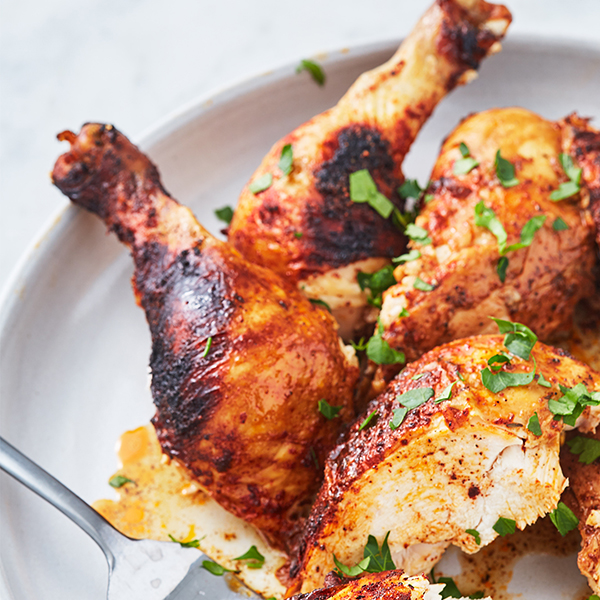 1

tbsp

Packed Brown Sugar

1

tbsp

Chili Powder

1

tbsp

Smoked Paprika

1

tsp

Freshly Thyme

chopped

1

whole

Small Chicken

3 lbs to 4 lbs

Kosher Salt

Freshly Ground Black Pepper

1

tbsp

Extra-virgin Olive Oil

2/3

cup

Chicken Broth

low-sodium

2

tbsp

Freshly Parsley

chopped
1

tbsp

Packed Brown Sugar

1

tbsp

Chili Powder

1

tbsp

Smoked Paprika

1

tsp

Freshly Thyme

chopped

1

whole

Small Chicken

3 lbs to 4 lbs

Kosher Salt

Freshly Ground Black Pepper

1

tbsp

Extra-virgin Olive Oil

2/3

cup

Chicken Broth

low-sodium

2

tbsp

Freshly Parsley

chopped
In a small bowl, whisk together brown sugar, chili powder, paprika, and thyme.

Pat chicken dry with paper towels, then season generously with salt and pepper. Rub the brown sugar mixture all over chicken.

Set Instant Pot to Sauté. Once heated, add oil, then chicken, breastside down.

Sear chicken until skin is crispy, 3 to 4 minutes. Use very large tongs to flip chicken, then pour broth into the bottom of the Instant Pot.

Secure lid and set to Pressure Cook on High for 25 minutes.

Allow Instant Pot to depressurize naturally, then remove lid and take out chicken. Let rest for 10 minutes before slicing.

Garnish with parsley and serve warm.