-1%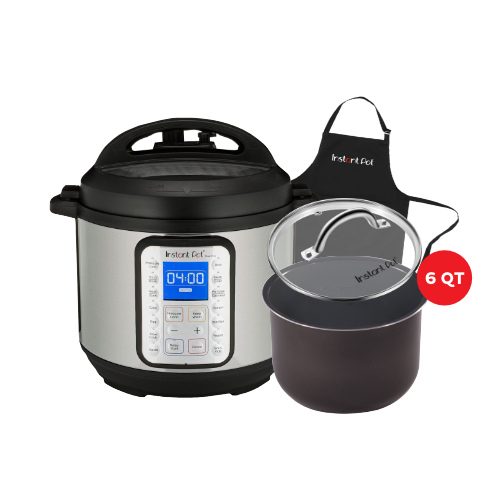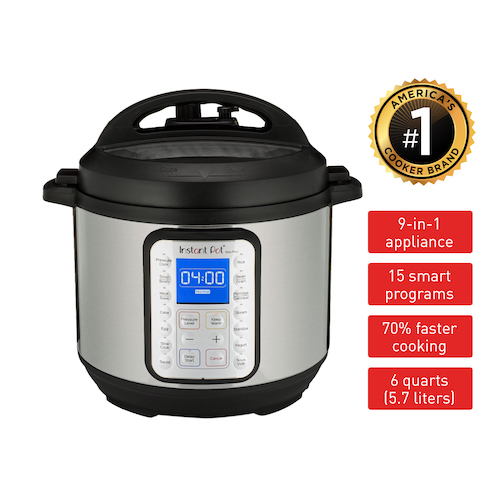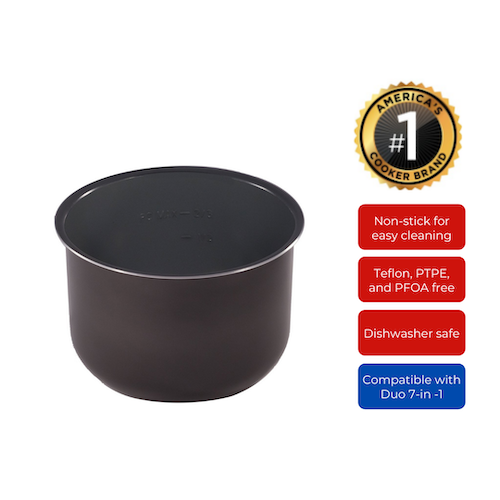 Instant Pot Duo Plus 6 Qt w/ Glass Lid + Ceramic Pot + FREE APRON
Only 10 left in stock
The Duo™ Plus 9-In-1 multi-use electric pressure cooker has all of the great features that made the Duo the #1 best seller, plus more.
The new Duo Plus comes with the upgraded EasySeal™ lid, which automatically seals the pot for pressure cooking when you close the lid and has a quick steam release button for ease of use.
The 6-Quart Duo Plus boasts 16 one-touch Smart Programs: it is a pressure cooker, rice cooker, slow cooker, yogurt maker, steamer, sauté pan, food warmer, stock pot, cake maker, egg cooker, sterilizer, and sous vide. It's everything you need to get nutritious dinners on the table quicker. It's perfect for families of up to 5 people and makes weekly meal prep a breeze.
Cook healthy, faster, and easier by combining the best-selling Instant Pot Duo™ Plus Multicooker with a Stainless Steel Inner Pot, Tempered Glass Lid, and Ceramic Pot. Speed up your cooking time and enjoy the convenience of keeping an eye on your food while using the saute, slow cook, or keep warm function.
Duo 9-in-1 Multicooker (6 Qt)
• Replaces 9 cooking appliances and saves counter space
• Speeds up cooking time 2 – 6 times
• Easy and worry-free cooking with 16 built-in smart programs
• Save up to 70% energy compared to traditional cooking method
• Retains more vitamins and minerals compare to traditional cooking method
Tempered Glass Lid
• Designed with steam vent and stainless steel rim and handle
• Transparent glass for clear viewing
• Dishwasher safe and durable
• Can be used with the stainless steel inner pot in the oven up to 428F (220C)
• Genuine Instant Pot Multi-Use Programmable Pressure Cooker accessory
Ceramic Pot
• Instant Pot ceramic non-stick interior coating, plastic PTFE and PFOA free
• Having a second inner pot makes it easy and convenient to prepare multiple dishes
• Can be transferred to the oven where it is safe up to 680F (360C)
• Perfect for slow cooking, rice cooking
• Dishwasher safe and durable
• Genuine Instant Pot Multi-Use Programmable Pressure Cooker accessory