Steamed Shrimp Glass Vermicelli (Tanghoon)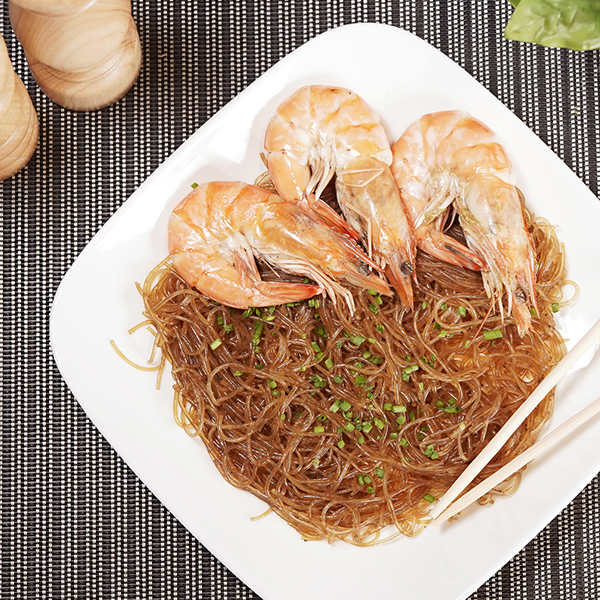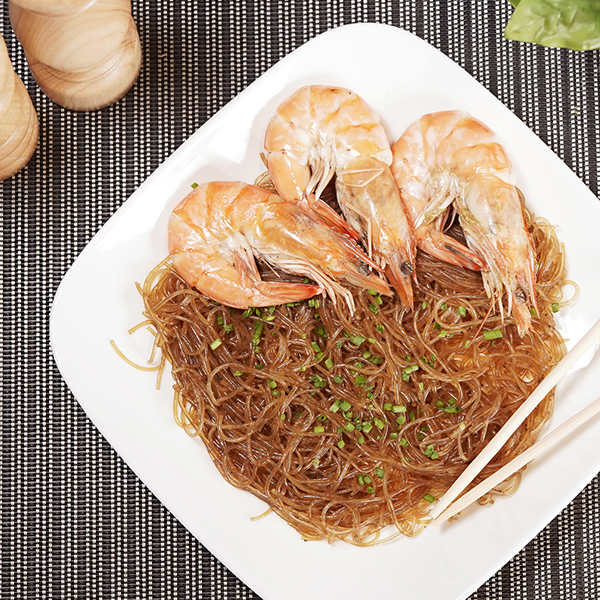 500

g

Prawns (whole with shell)/ Chicken (julienne)

160

g

Glass Vermicelli (Thai Tanghoon)

4

cloves

garlic

chopped

4

pcs

Spring Onions

cut into 6cm long

8

slices

Ginger

julienne

250

ml

Chicken Stock
1/2

tsp

Soy Sauce

1/2

tsp

Fish Sauce

1

tbsp

Chinese Wine

1

g

Pepper

1

tbsp

Sesame / Shallot Oil
3

pcs

Spring Onions

sliced

2

pcs

Red Chilli

sliced
500

g

Prawns (whole with shell)/ Chicken (julienne)

160

g

Glass Vermicelli (Thai Tanghoon)

4

cloves

garlic

chopped

4

pcs

Spring Onions

cut into 6cm long

8

slices

Ginger

julienne

250

ml

Chicken Stock

1/2

tsp

Soy Sauce

1/2

tsp

Fish Sauce

1

tbsp

Chinese Wine

1

g

Pepper

1

tbsp

Sesame / Shallot Oil

3

pcs

Spring Onions

sliced

2

pcs

Red Chilli

sliced
Press [SAUTE] and pour 1-2 tablespoon of oil and add the chopped garlic and sliced ginger to fry.

CANCEL Saute and place glass vermicelli, spring onions and prawns in the inner pot (in sequence). Add 250ml chicken stock into the pot.

Pour the mixed sauce over the prawns.

Cover the lid and press [STEAM], setting time to 2 minutes.

Once done, quick release pressure and open the lid to mix the cooked food evenly.