Instant Pot Roast Beef with Creamy Gravy & Steamed Vegetables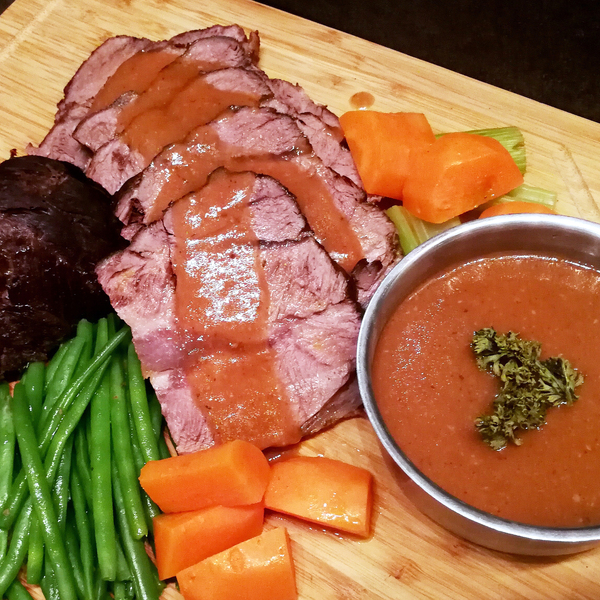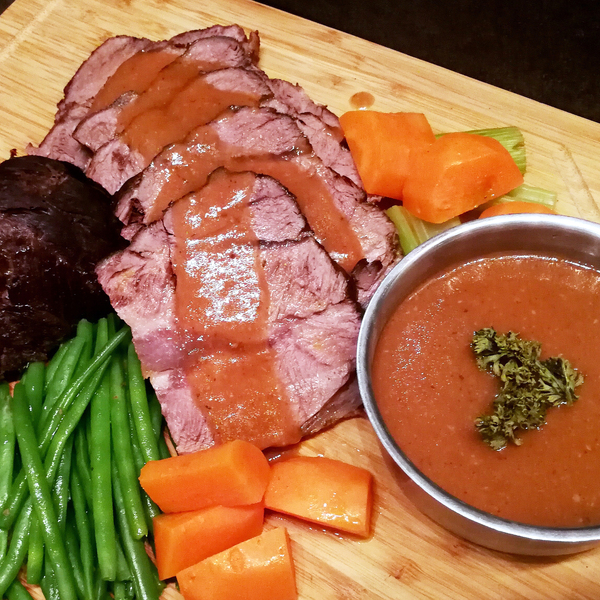 1

k

beef

topblade or Kalitiran

2

tbsp

Salt

1

tbsp

Pepper

2

tbsp

mustard

1

tsp

thyme

1/4

cup

olive oil

50

grams

garlic cloves

200

grams

onions

quartered

200

grams

celery

cut 2 inches

400

grams

Carrots

cut 1 to 2 inches

1

cup

red wine

4

cups

beef stock ( water + 2 pcs beef cube )

3/4

cup

crushed tomato

1/4

cup

worcestershire sauce

1/4

cup

japanese soysauce

100

grams

french beans

optional

3

tbsp

Butter

1/3

cup

All-Purpose Flour

1

tbsp

Sugar

1

tsp

peppercorns
1

k

beef

topblade or Kalitiran

2

tbsp

Salt

1

tbsp

Pepper

2

tbsp

mustard

1

tsp

thyme

1/4

cup

olive oil

50

grams

garlic cloves

200

grams

onions

quartered

200

grams

celery

cut 2 inches

400

grams

Carrots

cut 1 to 2 inches

1

cup

red wine

4

cups

beef stock ( water + 2 pcs beef cube )

3/4

cup

crushed tomato

1/4

cup

worcestershire sauce

1/4

cup

japanese soysauce

100

grams

french beans

optional

3

tbsp

Butter

1/3

cup

All-Purpose Flour

1

tbsp

Sugar

1

tsp

peppercorns
Mix together salt, pepper, mustard and thyme. Rub on the meat.

Turn on Instant Pot to sautee, add the olive oil and sear on each side for 4 to 5 minutes.

Deglaze with the red wine and addd the onions, velery, carrots, stock, tomato, worcestershire sauce and soysauce.

Cover instant pot and set to 1 hr.

Remove meat and vegetables to cool. And take 4 cups of the broth for the Paella Mixta

Make a paste with the butter ,and flour and add it to the remaining broth and turn on the sautee function.

add the sugar and cook until it simmers and has a nice consistency.

strain , add the peppercorns and set aside.