Espresso Crème Brulee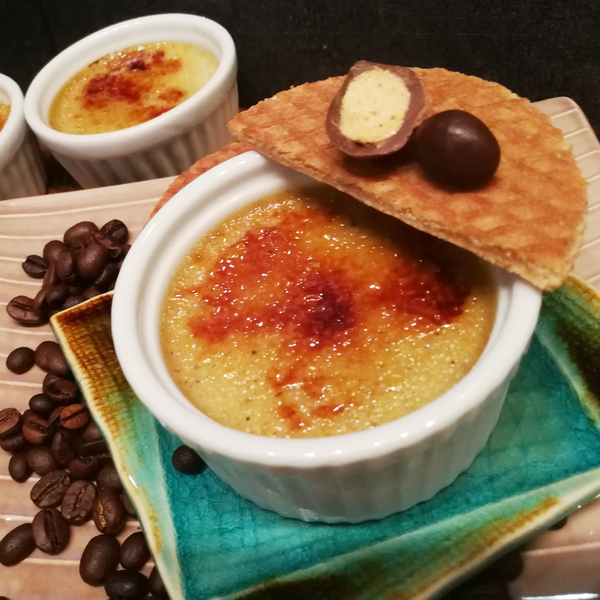 1 1/4

cup

All purpose cream

5

eggyolks

1/4

cup

Sugar

1

tbsp

espresso powder

2

tsp

vanilla

2

tbsp

Sugar
1 1/4

cup

All purpose cream

5

eggyolks

1/4

cup

Sugar

1

tbsp

espresso powder

2

tsp

vanilla

2

tbsp

Sugar
Heat all purpose cream until warm, add the espresso powder and steep for 15 min.

Strain and add the eggyolks and sugar. Strain again.

Place 4 cups of water in the instant pot, place the rack and the ramekins.

Use Steam funtion for 7 minutes.

Remove, cool in the refrigerator and torch with sugar when ready to serve.

Serve with cookie or small pieces of chocolate for texture.