Chicken and Veggie Mac and Cheese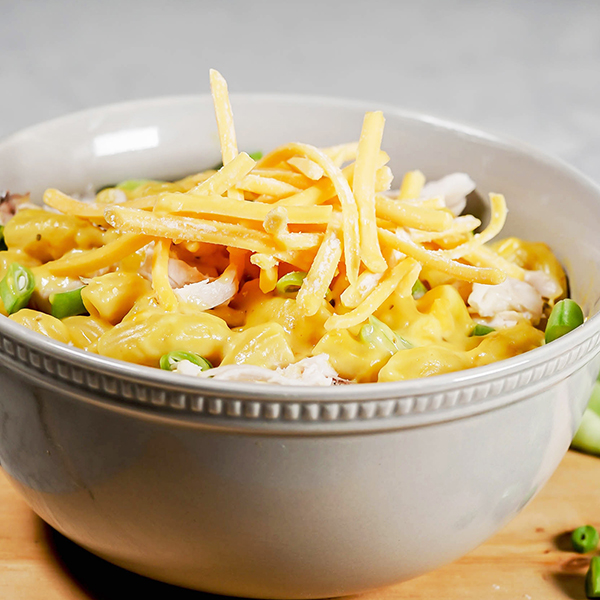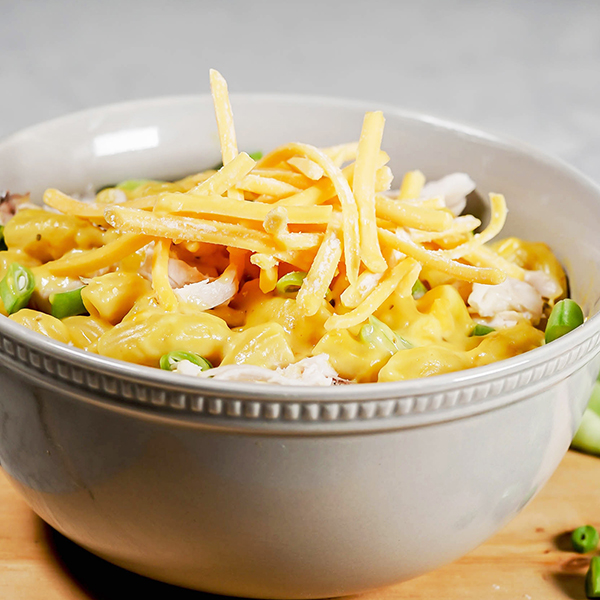 400

g

chicken thigh fillet

cut into bite sizes

1

tbsp

Butter

1/2

tbsp

Cooking Oil

4

cloves

garlic

minced

2

cups

elbow macaroni noodles

(340 g)

3

cups

Water

1

tbsp

mustard powder OR 3 tbsp mustard sauce

1

pc

bay leaf

1/2

tsp

Salt

1

cup

fresh baguio beans, cut into thin slices

or 250 g

3/4

cup

evaporated milk

or 177 ml

1

cup

shredded yellow cheddar cheese OR quickmelt cheese

(226 g)

1

tbsp

Cornstarch in 1 tbsp water
400

g

chicken thigh fillet

cut into bite sizes

1

tbsp

Butter

1/2

tbsp

Cooking Oil

4

cloves

garlic

minced

2

cups

elbow macaroni noodles

(340 g)

3

cups

Water

1

tbsp

mustard powder OR 3 tbsp mustard sauce

1

pc

bay leaf

1/2

tsp

Salt

1

cup

fresh baguio beans, cut into thin slices

or 250 g

3/4

cup

evaporated milk

or 177 ml

1

cup

shredded yellow cheddar cheese OR quickmelt cheese

(226 g)

1

tbsp

Cornstarch in 1 tbsp water
Press [SAUTE] on the Instant Pot. Wait for the screen to flash HOT then add in the cooking oil and butter. When butter is melted, add in the chicken and saute lightly for 1-2 minutes. Add in the garlic and saute for 30 seconds. Press [CANCEL].

Add in the pasta into a flat, even layer. Pour the water over the top to cover the pasta as much as possible. Sprinkle in the ground mustard and the salt.

Create a foil packet by placing sliced baguio beans in the center of a piece of foil large enough to enclose the food one and a half times. Pull over one side, folding the edges to seal. Then fold the remaining two edges. Don't seal too tightly to leave some room for the steam to expand. Place the foil packet on top of the pasta.

Cover the Instant Pot and secure the lid. Set valve to "sealing." Set the manual/pressure cook button to 4 minutes. When the time is up let the pot sit there for an additional 5 minutes and then move the valve to "venting." Remove the lid, when you can.

Use hot pads to open up the foil packet. Stir vegetables into the pot. Stir in the milk and the cheese until it is melted.

If the mixture is too liquidy then you can prepare a cornstarch slurry by mixing 1-2 tablespoons of cornstarch with 1-2 tablespoons of cold water until smooth. Stir the mixture into the pot and turn the pot to the saute function. Stir constantly until thick. The mac and cheese will thicken up in a minute or two.

Salt and pepper to taste. Serve and enjoy.