Tok wan Rendang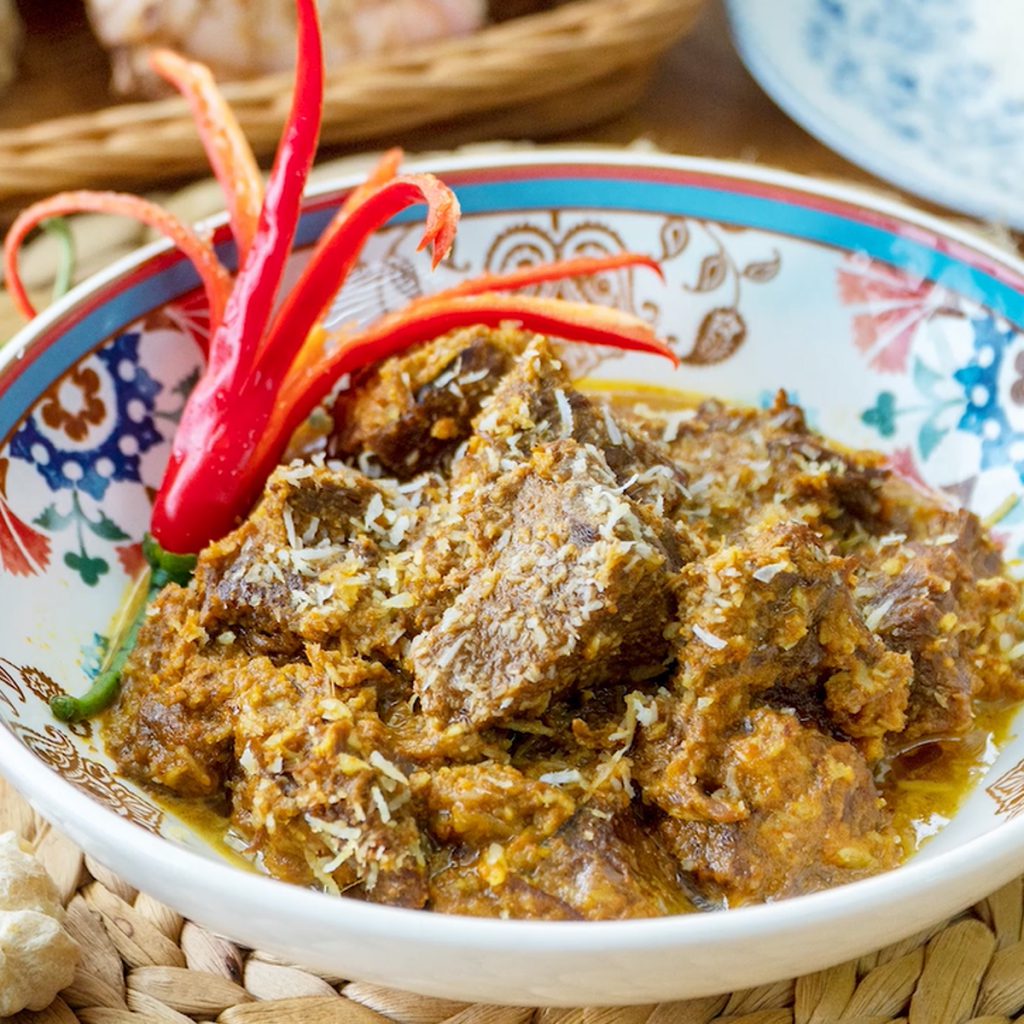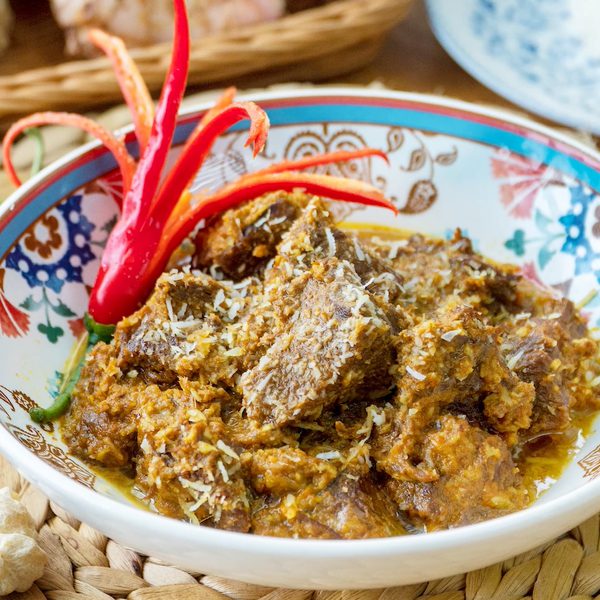 1

kg

Beef Chuck

cubed

1

litre

coconut milk

200

g

roasted grated coconut /desiccated coconut

1

tbsp

fennel powder

1

tbsp

cumin powder

2

tsp

Salt

1

tsp

Sugar

Chilli for garnishing

2

tbsp

Cooking Oil
8

tbsp

Chilli paste

2

large

onions

12

shallots

peeled

8

cloves

garlic

3

inches

knob of ginger

8

stalks

Lemongrass

white portion only

2

inches

knob of galangal

3

pcs

candlenuts

1

inch

knob turmeric
1

kg

Beef Chuck

cubed

1

litre

coconut milk

200

g

roasted grated coconut /desiccated coconut

1

tbsp

fennel powder

1

tbsp

cumin powder

2

tsp

Salt

1

tsp

Sugar

Chilli for garnishing

2

tbsp

Cooking Oil

8

tbsp

Chilli paste

2

large

onions

12

shallots

peeled

8

cloves

garlic

3

inches

knob of ginger

8

stalks

Lemongrass

white portion only

2

inches

knob of galangal

3

pcs

candlenuts

1

inch

knob turmeric
Combine all spice ingredients and pound/ blend them in the food processor till fine paste. Set aside.

In the inner pot, Press the SAUTE button. Sauté spice paste in instant pot till fragrant.

Add in beef cubes and mix well.

Pour in the coconut milk, stir till well combined.

Put on the cover and turn the knob to SEAL. Press MEAT/STEW function. LOW setting for 30mins. When done , we will do a natural pressure release till the silver knob drops down and that is when the cover is safe to open.

If you are using the grated coconut, please toast it over the pan till golden brown.

Add in cumin, fennel powder, Salt and sugar. Press the SAUTE button to sauté and mix well.

Simmer until the sauce thickens. Sprinkle toasted grated coconut and mix well.

Serve with piping hot rice!