Steamed Sugee Cake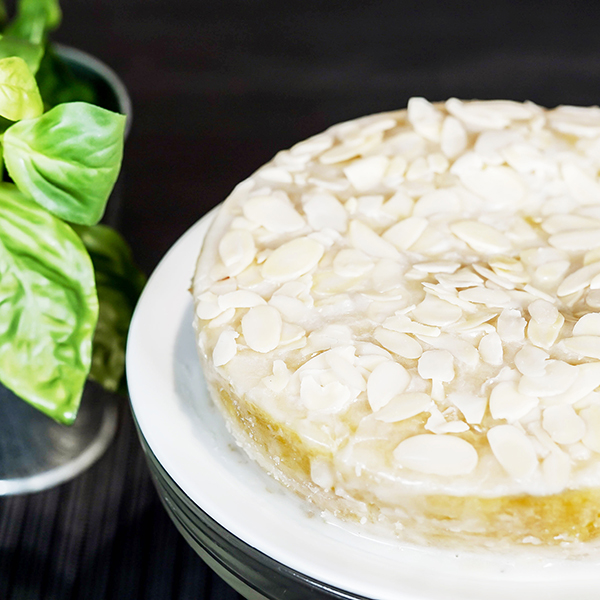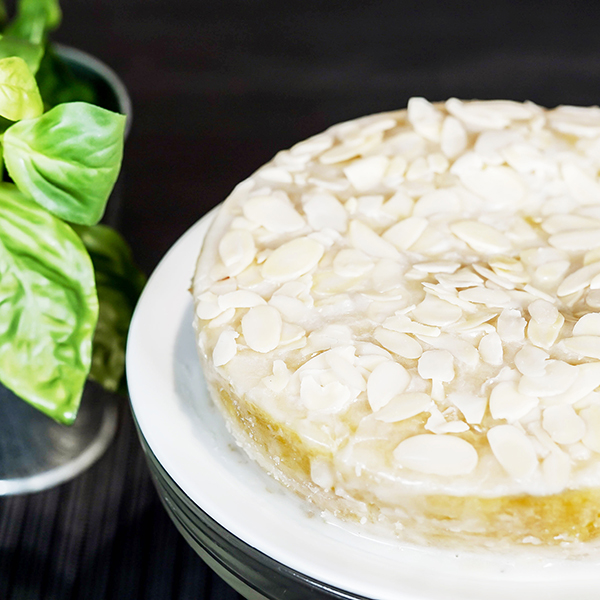 1

block

(220 grams) unsalted butter

diced and softened

1/2

cup

caster sugar

(120 grams)

3

tbsp

milk

1/2

cup

semolina flour (sugee or suji)

(100 grams)

3

pcs

whole eggs

2

pcs

egg yolks

2

tsp

vanilla extract

3/4

cup

Unbleached all-purpose flour

(80 grams)

1/2

cup

ground almonds

(120 grams)

50

g

almonds

finely chopped

1

cup

Water
1

block

(220 grams) unsalted butter

diced and softened

1/2

cup

caster sugar

(120 grams)

3

tbsp

milk

1/2

cup

semolina flour (sugee or suji)

(100 grams)

3

pcs

whole eggs

2

pcs

egg yolks

2

tsp

vanilla extract

3/4

cup

Unbleached all-purpose flour

(80 grams)

1/2

cup

ground almonds

(120 grams)

50

g

almonds

finely chopped

1

cup

Water
Grease sides and bottom of a 7-inch round cake pan. Line the bottom of the pan with baking paper.

Cream butter and 120g sugar for 1 minute in a mixer. Add milk and semolina flour. Mix well. Set aside covered for an hour (to allow semolina to absorb moisture).

Beat eggs and yolks until frothy. Add 120g sugar slowly. Beat for 5 minutes. Add vanilla extract and stir.

In another bowl, sift flour, baking powder and salt. Mix in ground almonds and chopped almonds.

Fold 1/2 of the egg mixture to the butter mixture. Then fold 1/2 of the flour mixture to the butter mixture. Repeat above step without overmixing.

Pour mixture into cake tin and tap onto a surface to remove air bubbles.

Add 1 cup of water in the Instant Pot and place the steaming rack inside.

Close the lid and set the Instant Pot to Steam mode for 40 minutes.

Once cooking is done, remove the lid. Lift out the cake pan using the steamer rack holds. Carefully, remove the foil cover.

Let the cake cool before removing from the pan. Serve and enjoy!