Millet Bak Chang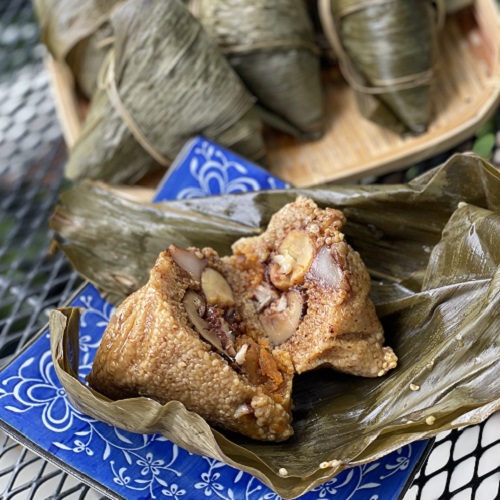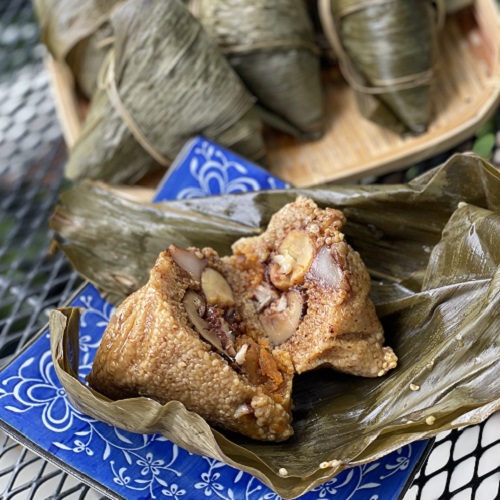 Prep Time

10

minutes + Overnight Marinate
1

kg

Sticky Millet

1

tbsp

oyster sauce

2

tbsp

Soya Sauce

1

tbsp

five-spice powder

3

tbsp

Shallot Oil

500

g

Pork belly

25

pcs

Chestnuts soaked & cleaned

25

pcs

Mushrooms soaked

25

salted egg yolks

6

tbsp

Dried Prawns

50

pcs

Bak chang Leaves soaked & cleaned
1.5

tbsp

five-spice powder

1

tbsp

Chinese Cooking Wine

4

tbsp

Dark Soya Sauce

3

tbsp

oyster sauce
Prep Time

10

minutes + Overnight Marinate

1

kg

Sticky Millet

1

tbsp

oyster sauce

2

tbsp

Soya Sauce

1

tbsp

five-spice powder

3

tbsp

Shallot Oil

500

g

Pork belly

25

pcs

Chestnuts soaked & cleaned

25

pcs

Mushrooms soaked

25

salted egg yolks

6

tbsp

Dried Prawns

50

pcs

Bak chang Leaves soaked & cleaned

1.5

tbsp

five-spice powder

1

tbsp

Chinese Cooking Wine

4

tbsp

Dark Soya Sauce

3

tbsp

oyster sauce
Choose Sautê mode on your Instant Pot. Saute washed and drained millet with sauces. Remove and cook pork - followed by the mushrooms, chestnuts, and dried prawns individually.

Start wrapping and tying changs to keep them together and prep for cooking.

Place tied changs inside the unit, submerge in water. Enough water to cover the changs.

Choose Bean mode on your Instant Pot and set for 45 minutes.

Manual release once time is up and drain well.